Caregiver Profile – Dora P.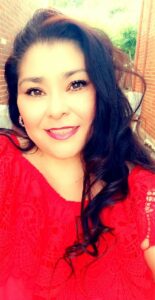 1.What is your favorite memory from work?
Getting to work and seeing my Clients happy and smiling… that fulfills my heart..
2. What do you like most about your job?
Being able to help my clients with their needs, and always trying to make them happy and comfortable..
I love being there for my clients, and vice versa!
3. What do you like to do outside of work?
Love to be around my family and make the most precious memories with them.. and always looking where I can help.
4. What are two words that describe you?
Good listener, humble, and caring and more . Good heart
5. What caused you to get into caregiving initially?
Love helping others that are in need and caring for others. Love to make a difference in a person. JUST LOVE MY JOB!!!
Latest posts by Donna Wrabel, LMSW
(see all)