Alzheimer's Home Care For Seniors
For most of us, the word "home" evokes warm feelings of comfort, security and well-being. For older adults, home also means holding tight to cherished memories and maintaining self-esteem and independence. When illness, injury or age make life a little more challenging, remaining at home in a comfortable, familiar environment encourages recovery and enhances the quality of life. Home can be defined as a private residence, an independent or assisted living facility or even a short term stay in the hospital, we recognize the additional benefits provided by a personal, professional assistant.
Our Certified Nurse Aides, 24-Hour Live-in Assistants and Home Health Aides are available 24 hours a day, 365 days a year. We also provide the security and confidence of 24-hour Telephone Assistance, so fast, reliable help is always available when it's needed. To learn more about our home care services see our homecare services page. Different people need different levels of home care. To meet the requirements of our clients, At Your Side Home Care maintains consistent staffing levels of caring professionals. Home care service is available for as little as a few hours a week, or as many as 24 hours a day, 7 days a week.
Why you need Alzheimer's Home Care.
For those who want to ensure their loved one has access to quality care while still allowing them to maintain independence, Alzheimer's homecare is an invaluable option. With this specialized service, seniors can feel safe, secure, and comfortable in their own homes – even as their condition progresses. Read on to learn more about how this type of care can make a difference in your life or that of someone you love.
What Is Alzheimer's Disease?
Alzheimer's disease is a devastating diagnosis for anyone to receive, but it can be particularly difficult for seniors and their loved ones. It's a type of dementia that causes memory loss and confusion, making it difficult to identify and understand. Although it is not curable, there are treatments available to help manage symptoms and improve quality of life.
One way to care for someone with Alzheimer's is through dementia home care. This involves providing assistance with activities of daily living such as eating, bathing, grooming, dressing, walking, and managing medications. Home caregivers may also provide companionship and emotional support while helping to create an environment that is safe and secure. Additionally, they can help family members take breaks from caregiving duties when needed.
At Your Side Home Care aspires to be the preeminent home care agency focusing on safety, lifestyle enhancement and positive outcomes.
All of the caregivers are awesome but our regular is totally the perfect person for Mom. She does everything we ask and then some…
Providing Alzheimer's Home Care in Houston, Katy, Sugar Land, Bay City, Memorial, The Heights, Spring Valley, Garden Oaks, Hunters Creek, River Oaks, Hilshire Village, Galleria, Cinco Ranch, Spring Branch & surrounding areas.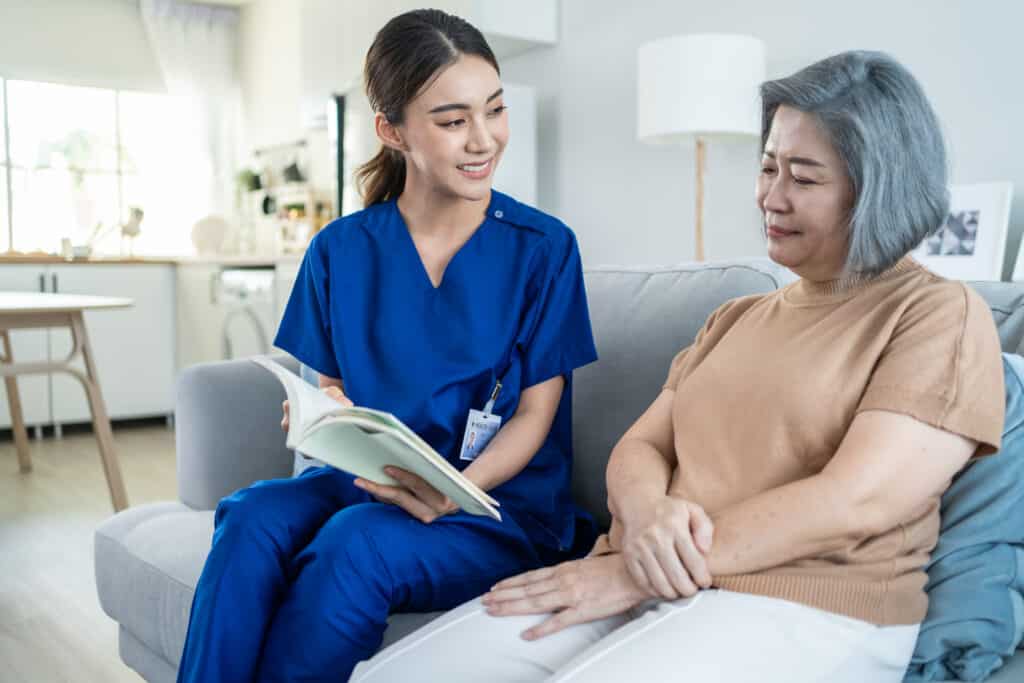 Dementia is a general term used to describe several neurological diseases and disorders, including Alzheimer's Disease. It affects the mental capabilities of an individual, often leading to memory loss, confusion, and changes in behavior. While there are many types of dementia, all have the potential to drastically alter a person's life and their ability to live independently.
Here is a list of other types of dementia that may be experienced:
Vascular Dementia – caused by decreased blood flow to the brain

Lewy Body Dementia – caused by abnormal protein deposits in the brain

Frontotemporal Dementia – caused by shrinking of the frontal or temporal lobes

Mixed Dementia – caused by more than one type combined
It is important for family members and caregivers to stay informed about different types of dementia so they can recognize early symptoms and take appropriate action if needed. With understanding, empathy, and patience, home care for dementia patients can help improve their quality of life while enabling them to maintain independence as much as possible.


How Does Alzheimer's Home Care Keep Seniors Safe?
Providing Alzheimer's home care for seniors is one of the best ways to keep them safe and secure. With memory loss being a common symptom of Alzheimer's disease, it can be difficult for caregivers to ensure their senior loved ones are safe while living at home. Caregivers can use specialized care at home to ensure seniors with Alzheimer's receive the necessary care and support they need.
Trained professionals can provide memory loss care at home that aligns with best practices and safety standards. This type of care includes providing assistance with daily activities, such as meal preparation, bathing, dressing, and medication management. If a senior's needs increase over time, additional resources can be added to their plan of care.
A plan of care tailored specifically for seniors with Alzheimer's is essential in ensuring their safety at home. 
For example, having regular check-ins from professional caregivers allows for early identification of any changes or concerns that may arise. This kind of monitoring helps caregivers remain proactive in providing support and intervention when needed so that their senior loved ones remain safe in their own homes.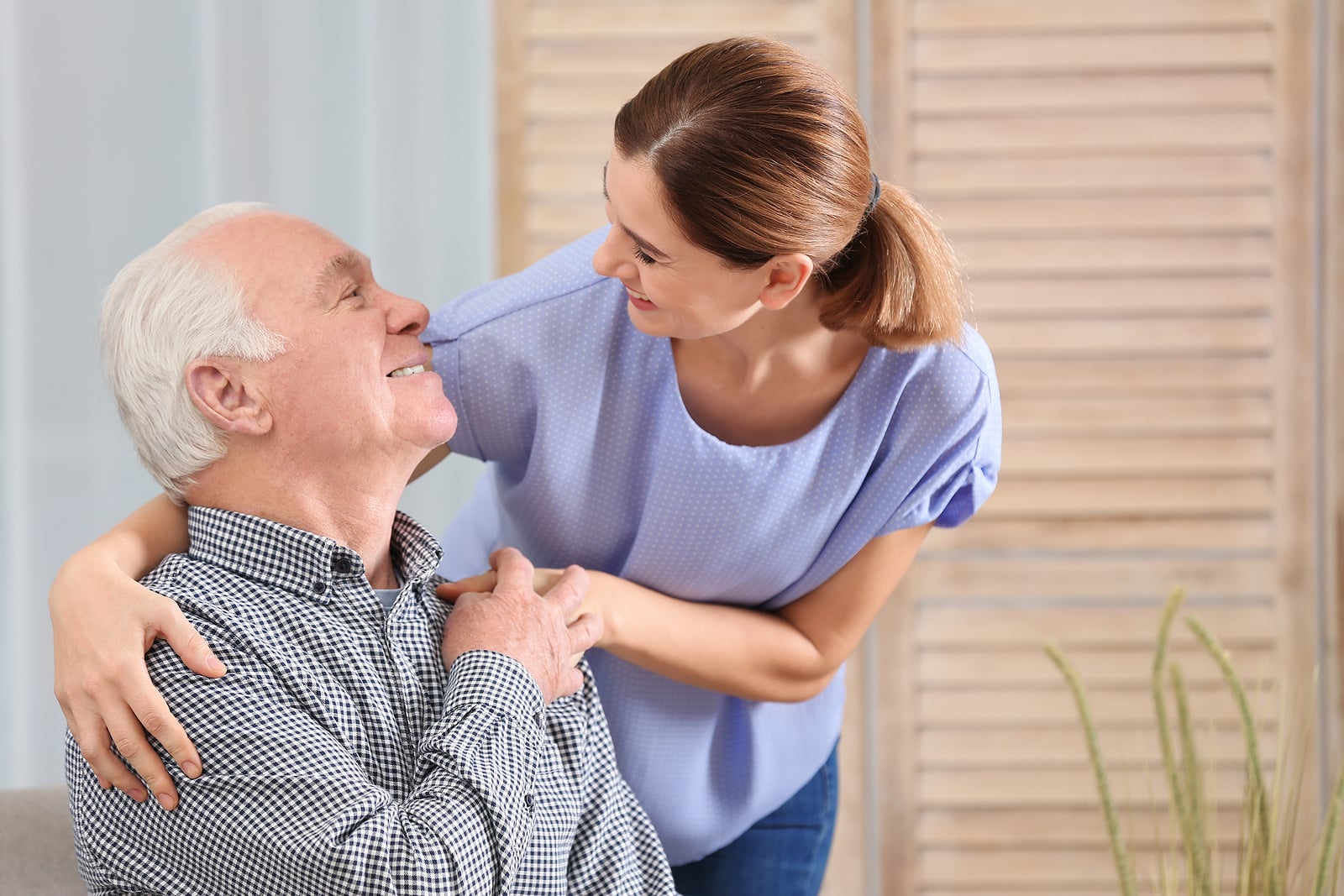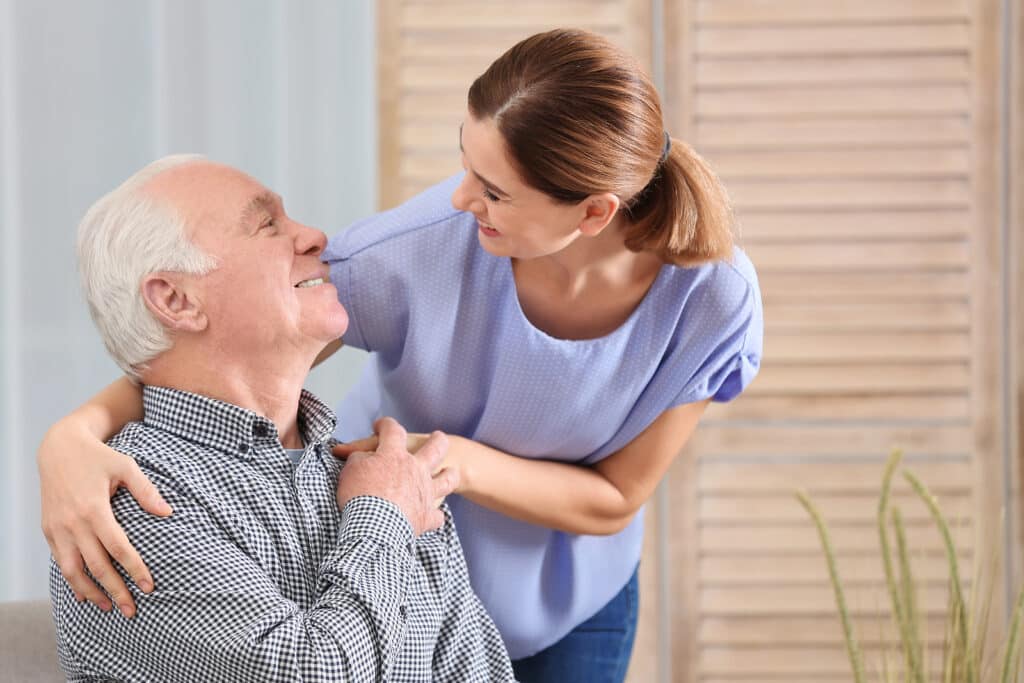 How Does Dementia Home Care Help Seniors Stay Social And Engaged?
Alzheimer's home care offers a range of activities and services that help seniors keep their minds active, as well as providing companionship and emotional support.
From recreational activities designed to stimulate memory and conversation, to providing opportunities for positive interactions with peers and caregivers, dementia home care helps seniors thrive in their environment.
In addition to helping with physical needs such as meals and medication management, dementia home care also encourages socialization by providing creative outlets like arts and crafts or music therapy. 
By allowing seniors to express themselves through art or music, it can help them form meaningful connections with others while promoting overall mental health.
Dementia home care is a valuable asset for seniors living with Alzheimer's; it provides the necessary support they need to stay safe while also encouraging them to engage socially in meaningful ways.
Services Provided With Alzheimer's Home Care
Alzheimer's home care typically includes providing assistance with activities of daily living such as:
Dressing 

Bathing

Meal preparation. 

Medication management

Transportation to appointments or errands

Companionship

Memory stimulation programs 

Safety monitoring systems.
When considering different providers for Alzheimer's home care for your senior loved one, make sure to investigate what services are offered and how they might best suit the individual needs of your family. Ask questions about their experience in providing care for seniors with Alzheimer's and what type of monitoring they have in place while your loved one is under their care. With the right combination of skills and resources, you can be assured that your senior will receive the highest quality of individualized care at home.
Tips For Choosing The Right Home Care Agency
When it comes to choosing the right home care agency for a loved one with Alzheimer's Disease, there are many factors to consider. Making the right decision can have an enormous impact on their quality of life and well-being. Here are some tips for selecting the best home care agency for your senior relative:
1) Check credentials – Make sure that any potential home care agencies you're considering are properly licensed and insured. It's also important to look at their qualifications in terms of staff experience and training.
2) Ask questions – Get a clear understanding of the services they offer, such as meal preparation, personal hygiene assistance, transportation to doctor's appointments or other activities, or help with medication management.
Considering all these factors before making a decision is essential when it comes to finding the best home care agency for your senior loved one with Alzheimer's Disease. Comparing different options carefully will ensure you make an informed choice that meets both your needs and those of your relative.
At Your Side Home Care is ready to serve you. Sign-up to get peace of mind by clicking here and filling out our get started form.