A Senior's Perspective: Why I Chose Home Care Services Over Assisted Living in Spring Valley, TX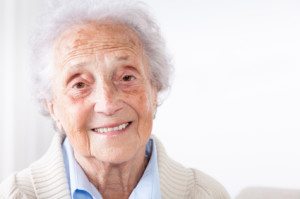 The time has come in which I am no longer capable of performing the everyday tasks and the daily household chores necessary to maintain a home. My family suggested that I move into an assisted living facility but I really didn't want to leave my home. I've been here for over thirty years and have lots of memories. After giving it some thought, I have decided to choose home care services over assisted living.
The thought of moving to a facility is just not something I am ready for at this time. All of my friends and most of my family are within a reasonable distance of my home. I have my activities that I enjoy. While driving is something I may need to give up, transportation needs can be met through home care services.
I don't need 24-hour care but just some help on a daily basis or even a few times a week. After weighing my options with my abilities, I realize that the things I need help with could be met by hiring an in-home care provider. Services that are offered, whether you need daily or so many hours each week, include light housekeeping, meal preparation, help with the laundry, transportation, and several others.
At first I wasn't sure about a stranger coming into my home but the alternative is being surrounded by strangers in an unfamiliar place. Background checks can be done and information regarding a person's qualifications are available. The thought of getting to know someone on a more personal level grew on me and it would be like having another friend.
I enjoy being around my personal belongings and family photos. It promotes a sense of calmness and joy when I look back at all the memories I have experienced in my home. I am not ready to go to a place where I would need to start over. With an in-home care provider, I can look forward to creating many more memories in the place I am most comfortable.
Home care services will better suit my needs and give me the freedom and independence I enjoy. My family is glad to know I can remain at home but get the help I need. It makes it easier on everyone as they can't always drop what is going on in their lives to help me. Now they can relax a little more and so can I.
If you have a loved one who could benefit from the help of home care services in Spring Valley, TX contact the caregivers at At Your Side Home Care. We help seniors and their families with many levels of home care service. Call (832) 271-1600 for more information.
Latest posts by Donna Wrabel, LMSW
(see all)