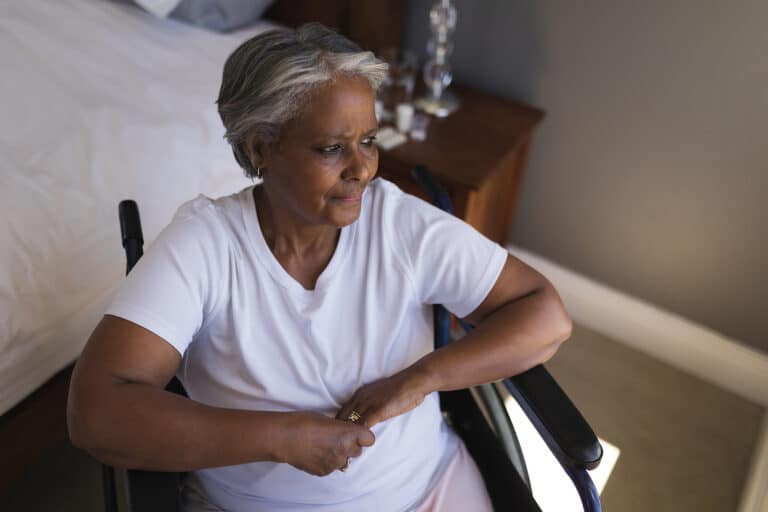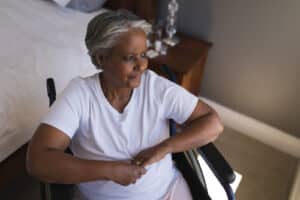 So very often seniors face multiple health challenges all at once. Depression and heart-related illnesses are just two of the major health issues seniors might experience, and it's worse when they occur together. Both have risk factors that can be reduced, however. It's important that seniors have the help that they need in order to avoid both depression and heart-related illnesses. Senior home care professionals can be a huge help toward that goal.
Depression and Seniors
Seniors are at higher risk of developing depression for a range of reasons. One cause is isolation, which can be a side effect of loss, grief, and other age-related changes. When seniors are depressed, they might not sleep well, their appetite can be impacted, and they may feel hopeless. Home care providers can help seniors to have companionship to avoid isolation. Other causes of depression, including medical causes, should be addressed by a doctor. Caregivers are able to stay alert for signs of depression so that seniors can get help sooner rather than later.
Heart-related Illnesses
Heart-related illnesses like heart disease, heart failure, stroke, and more share some major similarities. Chest pain, trouble breathing, edema, and more are all possible symptoms. Heart-related illnesses are linked to millions of deaths each year, especially for aging adults. Adopting a healthier diet, adhering to a care plan, exercising regularly, and reducing stress are all solid solutions that can help. As seniors make more progress toward their health goals, they may find it's even easier to stick to their care plan.
Both Are a Problem for Seniors
Seniors experience much higher risk factors for both heart-related illnesses and depression, so it's important that they are aware of their risk factors. Their doctors can help them to put together a care plan that reduces some of their risk factors. Hereditary risk factors can't be eliminated, unfortunately, but other risk factors can be addressed with a proper care plan. And having help from family members and from senior home care providers makes it easier for aging adults to stay on target with those care plans.
Help Avoiding Complications
Worsening health, especially due to these major health conditions, can lead to big complications. Diabetes, stroke, high cholesterol, and worse are all complications that seniors need to avoid. Seeing doctors regularly for checkups can help them to stay on track. Home care providers can do a lot to ensure that seniors are remembering to stay on top of their care plans and doctors' orders.
When seniors are taking their health as seriously as possible, they're better able to reduce the risk of all sorts of complications, including the ones for depression and heart-related illnesses. Sometimes that's as simple as having a little bit of help along the way. It can be tough for aging adults to accept help at first from senior home care professionals, but as they experience more of the benefits of that assistance they realize they're not in danger of losing independence or the ability to age in place.
If you are considering senior home care in Sugar Land, TX for an aging loved one, please call the caring staff at At Your Side Home Care. We will answer all of your senior care questions. Call today: (832) 271-1600.
At Your Side Home Care, provides exceptional home care for seniors and families in Houston, West Houston, Katy, Memorial, The Heights, Spring Valley, Garden Oaks, Hunters Creek, River Oaks, Hilshire Village, Galleria, Cinco Ranch, Spring Branch, Sugar Land, Missouri City, Richmond, Rosenburg, Piney Point, Bay City and surrounding areas.
Latest posts by Donna Wrabel, LMSW
(see all)