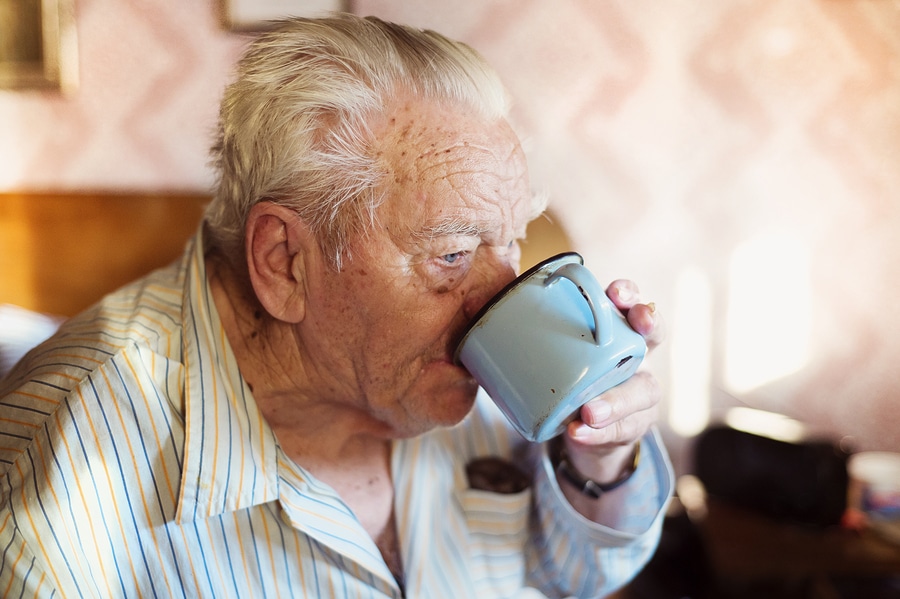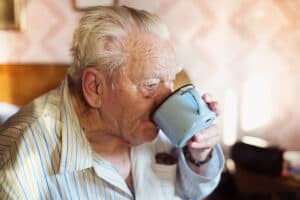 Most people aren't getting enough water every single day, but that fact is a little more on the nose for people with Alzheimer's disease. Left to their own devices, seniors with Alzheimer's disease may not remember at all that they need water and they may not have the same thirst triggers as they did before they were diagnosed with Alzheimer's disease. Alzheimer's care providers can help seniors to stay hydrated, especially when trying some of these ideas.
Encourage Hydration Throughout the Day
It's always better for anyone looking to stay hydrated to sip water throughout the day. For seniors with Alzheimer's disease, it can be tough to remember to do this. One solution is to encourage hydration repeatedly throughout the day. Making beverages readily available, especially while eating and taking medications, is one way to do this easily. Home care providers can help seniors to stay on top of this every day.
Make Drink Containers Interesting
One solution that might seem unusual is to make drinking containers, like glasses and bottles, interesting so that they are something seniors want to use. This might mean different things for every person with Alzheimer's disease. For instance, some seniors might prefer to see how much liquid is in the container, so having clear drinkware might be important. Others might prefer water to be a specific temperature or only prefer using a straw. Finding the right combination and ensuring that it's intriguing and attractive is important.
Offer Lots of Different Types of Hydration Opportunities
Hydration comes from food as well as beverages, so it's important to make sure that seniors with Alzheimer's disease are not only drinking hydrating fluids but also eating hydrating foods. Yogurt, soup, berries, melons, and smoothies are all excellent options for people who don't enjoy drinking lots of water. Alzheimer's care providers can help seniors to find the options that work best for them and fit those favorite foods and drinks into every day.
Talk to Doctors about How Much Water Is Right
The right amount of water is different for every person. And since people with Alzheimer's disease can also have other health issues that require medication and other treatments, their water needs can vary. Relying on generic answers about hydration isn't always the best answer. Family caregivers should talk to medical providers about their seniors' specific needs to map out how much water is right for them to aim for every day.
Keep Track of Hydration
It can help a lot to find ways to track hydration. Keeping a food and beverage log is a great idea and with the help of Alzheimer's care providers, it's easy to have that data on hand. Using glasses and water bottles that contain a known quantity of fluid helps a lot, too. In most cases, getting close to the target amount is good enough. This isn't a situation where perfectionism is vital.
Alzheimer's care providers help immensely with hydration needs, but they can also help seniors with other tasks, too. They help to ensure that seniors with Alzheimer's disease are safe and that their needs are met, which is absolutely crucial for overall well-being.
If you are considering Alzheimer's care in Katy, TX for an aging loved one, please call the caring staff at At Your Side Home Care. We will answer all of your senior care questions. Call today: (832) 271-1600.
At Your Side Home Care, provides exceptional home care for seniors and families in Houston, West Houston, Katy, Memorial, The Heights, Spring Valley, Garden Oaks, Hunters Creek, River Oaks, Hilshire Village, Galleria, Cinco Ranch, Spring Branch, Sugar Land, Missouri City, Richmond, Rosenburg, Piney Point, Bay City and surrounding areas.
Latest posts by Donna Wrabel, LMSW
(see all)