How Can You Manage the Stress of Being a Family Caregiver?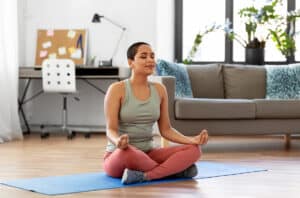 As you become more involved as your elderly family member's family caregiver, you're probably going to notice that you're dealing with far more stress than you used to. The key is going to be putting solutions in place that help you to diffuse that stress and keep your senior's goals in mind as you go.
Get Clear about Your Personal Stressors
Life is stressful, and that's something that you can't really eradicate. What you can do, though, is to get really clear about where your personal stressors are so that you can find answers for those issues. Reducing your personal stress is going to help you as you face more stress as a family caregiver.
Find Ways to Manage Your Feelings Honestly
Feelings are difficult for a lot of people because they seem as if they're permanent in the moment. But the reality is that emotions are fleeting. You might be frustrated in one moment and have relief from that frustration in the next. Learning to acknowledge your feelings and let them go is powerful because you're not going to get stuck there with them. This is really important when you're doing something as big as being a family caregiver.
Put Solutions in Place to Help Relieve Some Stress
When you look objectively at what is happening with your senior, her health, and her needs, you're going to be in a better place to find answers for those issues. It may be time to bring in a professional caregiver, for instance. That one solution can solve a great many problems, both for you and for your senior.
Re-evaluate Your Plans Periodically
The big thing to remember as a family caregiver is that plans don't fit every situation. Your senior's needs are likely to change over time and what worked a few months ago may not be as effective for her or for you now. It's a good idea to periodically take some time and look at what's working and what isn't, so that you can explore other possible solutions.
You are not going to be able to completely get rid of all of the stress you're going to encounter as you help your senior. But what you can do is find a way to handle things in the best ways possible as you go. Remaining flexible and aware of how the situation is affecting you can help so very much.
If you are considering caregivers in River Oaks, TX, for an aging loved one, please call the caring staff at At Your Side Home Care. We will answer all of your senior care questions. Call today: (832) 271-1600.
Latest posts by Donna Wrabel, LMSW
(see all)