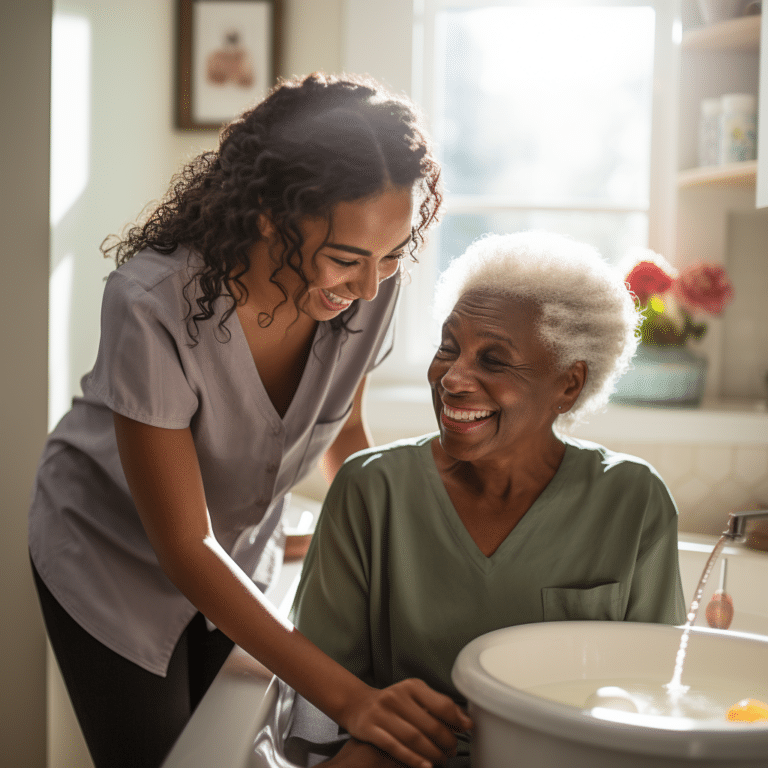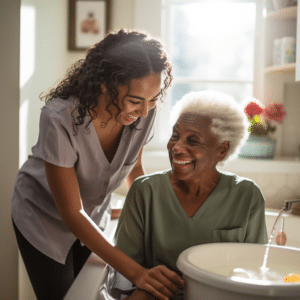 Depression is a common problem for seniors. It can be caused by things like the death of a loved one, changes in health or movement, or being alone. Seniors can process depression and improve their general health and well-being with the right help from the home care team and resources. Consider the following suggestions for helping seniors deal with depression.
Working Together
Seniors are more likely to get depressed if they live alone. Encourage them to stay in touch with their friends and family, and help them find ways to meet new people. This can mean joining a senior center or community group in their area, attending social events, or getting involved in online forums. Also, seniors who are dealing with depression should get professional help, like counseling or therapy, if they need it. With home care assistance, seniors also gain the socializaiton they need to work through depressive feelings.
Help Seniors Form Good Habits
Seniors must care for their bodies to feel better and generally be healthier. Seniors should be encouraged to eat a balanced diet, exercise regularly, and avoid bad habits like smoking and drinking. The home care team can help seniors by setting up regular checkups with their doctor and helping them deal with any long-term problems, like diabetes or high blood pressure if they have them.
Help Seniors Emotionally
People may feel many different things as they age, from loneliness and isolation to anxiety and sadness. Seniors need mental support, so listen to their worries, cheer them up, and help them find resources like support groups and counseling services. Loved ones and the home care team can tell them they are not alone.
Help Seniors With Technology
Seniors with depression can use technology to stay in touch with family and friends, keep track of their health, and access essential resources. The home care team can help adults set up and use technology like smartphones, tablets, or computers and show them how to use apps, websites, and other tools that can make their lives easier. Also, seniors dealing with depression can find help online, such as virtual support groups and tools for mental health.
Encourage Seniors to Engage in Hobbies and Other Interests
Seniors can improve their mood and general health by pursuing hobbies and interests. They should be encouraged to do things they like, like gardening, painting, or playing music. Also, the home care team can encourage seniors to find ways to give back to their community by volunteering or in other ways. Ultimately, seniors can feel better about life and have a better mood if they have a sense of purpose and are involved in the world around them.
Helping seniors deal with depression takes a multifaceted approach that looks at their physical, emotional, and social well-being. Home care aides can help seniors process depression and improve their general quality of life by encouraging healthy habits, giving emotional support, using technology, and more. With the right tools and help, seniors can continue to do well and make the most of their golden years.
Sources:
https://dailycaring.com/10-ways-to-help-seniors-deal-with-isolation-and-depression/
https://www.ioaging.org/mental-illness/how-to-help-an-elderly-person-with-depression-tips-for-family-caregivers/
https://www.helpguide.org/articles/depression/depression-in-older-adults.htm
If you are considering home care in Houston, TX for an aging loved one, please call the caring staff at At Your Side Home Care. We will answer all of your senior care questions. Call today: (832) 271-1600.
At Your Side Home Care, provides exceptional home care for seniors and families in Houston, West Houston, Katy, Memorial, The Heights, Spring Valley, Garden Oaks, Hunters Creek, River Oaks, Hilshire Village, Galleria, Cinco Ranch, Spring Branch, Sugar Land, Missouri City, Richmond, Rosenburg, Piney Point, Bay City and surrounding areas.
Latest posts by Donna Wrabel, LMSW
(see all)