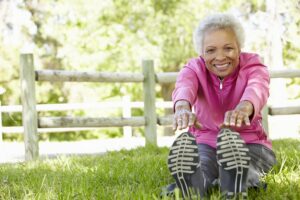 Does your senior need some extra help with lung health? Many people do, and it's especially important to have healthy lungs when it's almost time for flu and cold season to rage into full form. The healthier your senior's lungs are, the easier it can be for her to stay healthier overall.
Skip Any Bad Lung Habits
Your senior is an adult, of course, but if there are any bad lung habits she's still hanging onto, it might be a good time to lose them. Activities like smoking are hard to leave behind, but they're dangerous for your senior's health. Talk with her doctor about ways that your elderly family member can safely quit.
Try Exercise
If your senior's doctor has cleared her for exercise, then that's an excellent way for her to build up her lung strength. Exercising on a regular basis, even if it's only a little bit at a time, is tremendously helpful on multiple levels. The key is consistency, which means helping your senior find exercise that she enjoys.
Find Ways to Be Outside
Spending time outside is wonderful for lung health, as long as your senior isn't around allergens or pollution that seriously affect her. Combining exercise with the outdoors is a great idea, too, as long as your senior keeps safety in mind. Checking the outdoor air quality scores regularly can help you to keep up with which days are better for outdoor activities.
Keep a Clean House
Keeping tabs on household chores can be complicated for your senior, especially if her health is changing. Cleaning regularly helps to remove dust, dirt, and germs, all of which can adversely affect your senior's lung health. Personal care at home is a great answer for household tasks, because they can make all of that much easier on your senior.
Look for Ways to Stay Healthy
Elder care providers can help your senior to stay healthy in other ways, too. Remembering doctor's appointments, actually getting to those appointments, and more are all things that personal care at home can help your senior to manage. It's also important that your senior has someone else that she can lean on when she's feeling more tired and worn out.
The lungs are remarkably resilient, even when people put them through a lot. Your senior's lung health depends on a variety of other factors, too, that her doctor can help her to understand and to manage.
If you are considering personal care at home in Galleria, TX, for an aging loved one, please call the caring staff at At Your Side Home Care. We will answer all of your senior care questions. Call today: (832) 271-1600.
Latest posts by Donna Wrabel, LMSW
(see all)