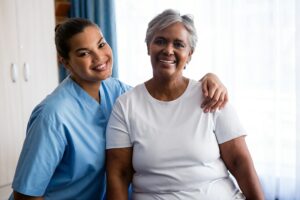 As your elderly family member gets older, there comes a time when you need to make some decisions about the types of care that she receives. Bringing elder care providers into the equation sooner rather than later offers your senior a lot of support that she might have missed otherwise. When your elderly family member's needs change, the level of care that she receives can also change, which allows elder care to grow and adapt with your senior.
Helping Her to Keep Her Household Running
Running a household is no joke and it can take a lot out of your senior. Depending on the challenges that she faces with her health and other issues, your elderly family member may feel as if she just can't keep up with everything that needs to be done. Elder care providers can assist your senior, making sure that her home is neat and clean so that she's able to keep living there happily.
Addressing Safety Concerns
Safety issues are another big consideration for seniors. Your elderly family member's home may have served her well over the years, but her changing needs might mean that her home needs to make some changes to continue being safe for her. She may need grab bars in the bathroom, for instance, or a ramp to help her use the front door safely. Elder care can ensure that your elderly family member is safe in her home as well, assisting with mobility and other concerns.
Assisting with Transportation Needs
If driving is no longer an option for your senior, that doesn't mean that she no longer goes anywhere. In fact, she needs to have a system in place that can help her to get where she needs to go on a regular basis. Elder care providers are a fantastic option because they're right there with your senior, so they can help her to get to appointments, run errands, and go anywhere else she needs to go.
Offering Help with Personal Care Tasks
Personal care tasks, like bathing, might be getting more difficult for your senior as well. Elder care can help your elderly family member with these tasks without making her feel embarrassed or as if she can't do anything by herself any longer. This assistance keeps your senior safe and ensures that she's got her needs met, too.
Assisting with Social Needs
Many seniors forget that they do have social needs. As she gets older, it may be more difficult for your elderly family member to engage with other people the way that she wants to. Caregivers who spend time with your senior are able to ensure that she's not alone and that she has companionship when and how she wants to. That can be really important for someone who likes alone time, but doesn't want to be isolated, either.
Your senior's situation is highly individualized, and so is the care that she can receive from elder care providers. She doesn't have to move from her home to get this care, which makes it even better.
If you are considering elder care in Memorial, TX, for an aging loved one, please call the caring staff at At Your Side Home Care. We will answer all of your senior care questions. Call today: (832)271-1600.
Latest posts by Donna Wrabel, LMSW
(see all)