When You Feel Caregiver Stress Building, Home Care Is the Best Option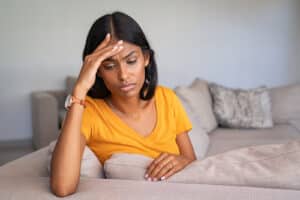 Not many people like to admit they're under stress, but most of us are. One way or another, stress affects almost every single person. When you have an aging or disabled loved one who struggles with their own basic needs, you could be suffering from even greater stress.
Of the tens of millions of people looking after aging parents or grandparents in this country, it's a pretty good bet that the overwhelming majority are stressed out.
So why don't people talk more about home care?
Mostly, they don't realize it's a possibility. For those who know something about home care, they might not think it's affordable.
For those who know little to nothing about it, though, they'll never consider it until they realize its value.
Instead, most of these family caregivers keep going along, doing what they feel is necessary, and never come to realize there is help just a phone call away.
Some people assume it's 'never going to happen to them.'
Whether that means they don't think they'll ever need home care themselves or an aging parent or other loved one, there's this idea that we're immune to those aspects of life.
We're not. None of us is. That's why it's so important to have a clear idea and understanding about what home care is and can offer. Don't just assume that since you're in great health now, take care of yourself, and maybe your elderly mother or father is, too, that all will remain this way forever. Things change. They can change all the time.
Does that describe you at all?
The stress is hitting you. A restful night's sleep seems like a distant memory. Every day is a battle. Not only is this caregiver stress hitting you like a locomotive blasting through your living room, you're feeling emotions you never wanted to feel toward this aging parent or other loved one.
That's what stress can do. It can erode and ultimately destroy the foundation of solid relationships. Don't wait for the worst of things to come. Don't look back with regret. Instead, consider home care. You don't have to do this alone. You don't have to do this on your own.
Home care is ready to help this elderly loved one. Talk about it, make the call, and focus on maintaining a good, strong, healthy relationship with this senior in your life.
If you are considering home care services in The Heights, TX, for an aging loved one, please call the caring staff at At Your Side Home Care. We will answer all of your senior care questions. Call today: (832) 271-1600.
Latest posts by Donna Wrabel, LMSW
(see all)