Tips for Getting Your Elderly Loved One Into Continued Education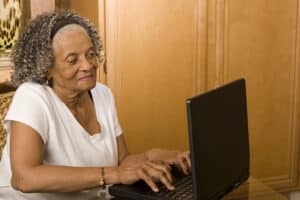 Continued education has never been more accessible to the elderly population than it is right now. There is are many resources available for adults all over the world that can help to further their education. Even in rural settings, a person can find ways to keep learning. Some people can even learn remotely. As a family caregiver, it is helpful to encourage your loved one to keep expanding their knowledge. This can help them to keep their mind sharp, make them feel more confident, and improve their mental health. Keep reading for more tips on getting your elderly loved one into continued education.
Online Courses at Colleges
There are many colleges and universities that offer online courses for people over 55. Some of these courses are presented at a reduced cost and others are free. There are a variety of subjects that are offered online. This means your elderly loved one should be able to find a topic that will interest them. In many cases, attending college online can be an experience that will help the elderly broaden their knowledge, make new friends, and strengthen their mental state. If your loved one would like to do this, you or the home care providers can help them get started.
Programs at Community Centers
There are some community centers that offer programs designed specifically for the elderly population. For instance, a community center in your elderly loved one's hometown might offer Tai Chi classes or creative writing programs. Sometimes the center will also offer transportation to the class. This can make it easier for everyone involved in your loved one's care. One of the best parts of these programs is that they are usually affordable. You or a home care provider can help your elderly loved one find out what programs are available at their local community center.
Learning a New Language
It can be fun to learn a new language. Many elderly people have always dreamed of learning Italian or another language. Now would be a great time for them to achieve this dream. As a family caregiver, you can help them accomplish their dream. You or the home care providers can help your elderly loved one find a program online that teaches new languages.
Conclusion
A person is never too old to learn something new. As a family caregiver, there are a number of reasons why you should encourage your elderly loved one to participate in continued education. Get started in helping your elderly loved one to learn something new today.
Sources
https://files.eric.ed.gov/fulltext/EJ990630.pdf
If you are considering home care in River Oaks, TX, for an aging loved one, please call the caring staff at At Your Side Home Care. We will answer all of your senior care questions. Call today: (832) 271-1600.
Latest posts by Donna Wrabel, LMSW
(see all)