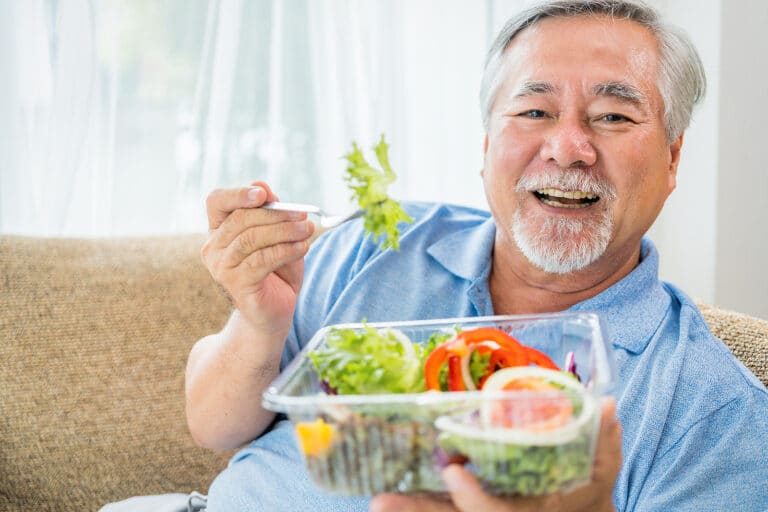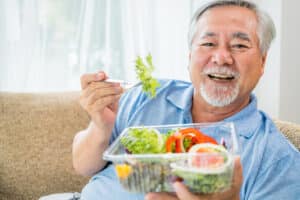 As seniors age, they experience a variety of different types of changes that affect their nutritional needs and even their ability to take in the nutrition they need. One solution is for seniors to have help from home care providers to stay on top of those changes and get the help that they need.
Changing Nutritional Needs
Even if someone is in perfect health, they're likely to experience some changes in their nutritional needs as they age. Metabolism slows down and seniors become generally less active. That means that some of the foods that they ate in the past don't suit their new needs as well as they did before.
Digestive Changes
Aging can also lead to digestive changes. For instance, many seniors experience changes in stomach acid production and digestive enzymes, which means that they just don't digest their food like they did before. This can affect nutritional absorption.
Dental Health
Changes with dental health, trouble chewing, difficulty swallowing, and more can all have a big impact on nutrition, too. Staying on top of dental health is crucial, and this is easier to do with help from elder care providers. They can help seniors to get to their dentists when scheduled and can stay alert for signs of dental trouble.
Chronic Health Conditions
Health issues that didn't slow seniors down in the past can quickly start taking a toll later on. Diabetes, hypertension, heart disease, COPD, and more all have different nutritional requirements as seniors age and as health conditions worsen. Family caregivers might need to stay in close contact with medical providers to ensure that seniors are adhering to the right diet for their needs.
Mobility Changes
Seniors may also have more trouble with mobility. Getting to the grocery store can be a problem, but eventually it can be a problem to get around inside their own homes, too. As mobility challenges increase, seniors may start to rely more and more on less healthy food choices.
Cognitive Changes
Cognitive illnesses like Alzheimer's disease or dementia create lots of changes in a senior's life. On the nutritional front, it becomes much more difficult to prepare foods and to even understand what foods are healthy and which are not. Having help from home care providers helps to ensure that seniors are eating safe, healthy foods that support brain health.
Sensory Changes
Lots of family caregivers don't realize that among all of the changes that seniors experience, sensory changes can be among the most drastic. Seniors often start to lose their senses of taste and smell, making it a lot more difficult for them to continue eating. When food is no longer as enjoyable as it once was, eating just for nutrition's sake isn't always enough. Senior care providers can help immensely with keeping seniors eating foods that they do still enjoy.
Helping seniors to get the nutrition they need is essential but it can become a lot more challenging as seniors themselves face more challenges with their health. Home care providers can make this so much easier for everyone involved.
If you are considering home care in Houston, TX for an aging loved one, please call the caring staff at At Your Side Home Care. We will answer all of your senior care questions. Call today: (832) 271-1600.
At Your Side Home Care, provides exceptional home care for seniors and families in Houston, West Houston, Katy, Memorial, The Heights, Spring Valley, Garden Oaks, Hunters Creek, River Oaks, Hilshire Village, Galleria, Cinco Ranch, Spring Branch, Sugar Land, Missouri City, Richmond, Rosenburg, Piney Point, Bay City and surrounding areas.
Latest posts by Donna Wrabel, LMSW
(see all)