Tips for Managing Cholesterol Levels in the Elderly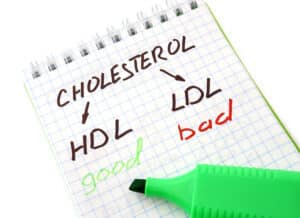 In elderly adults, high cholesterol levels can be fatal. It is important to know how to help your elderly loved one to manage their cholesterol levels. Whether you or senior care providers are taking care of your loved one, there are some tips that can help them to keep their cholesterol under control.
Proper Education
One of the most important ways to manage cholesterol levels in the elderly is to be properly educated on the subject. It is important for you to sit down with your loved one's doctor, so that you know what your loved one's cholesterol levels should be under and how they want to manage their cholesterol. They might give you pamphlets or other resources, so you and senior care providers can better manage your loved one's cholesterol.
Proper Diet
One of the other things that your loved one's doctor might tell you is to make sure they are following a certain diet. They might also tell you what foods your loved one should be avoiding. With this information, you can sit down and make a weekly meal menu. By following this menu, your loved one can be sure they are complying with any restrictions their doctor has placed. Some of the things that might be stated are eating more foods filled with fiber and limit saturated fats.
Getting the Right Amount of Exercise
When caring for your elderly loved one and managing their cholesterol levels, you are also going to want to make sure they are getting the right amount of exercise. There are many exercises that are appropriate for elderly adults. Swimming, walking, and chair yoga are all great options. There are also other exercise programs that might be a great fit for your elderly loved one. You can find easy, doable exercises for your loved one online or buy them an exercise DVD program. You can also just write down some exercises for them to do at home, as well.
These are just some of the many ways that you can help your elderly loved one to manage their cholesterol levels. If you can have your elderly loved one start doing these things, the hope is that you can help them to lower their bad cholesterol levels. Just keep in mind that this is going to take some time and their cholesterol levels won't be lowered overnight. They are going to have to keep working at it and making new, healthier habits if they want to permanently lower their cholesterol.
Sources
https://www.nia.nih.gov/health/aging-and-your-eyes
https://medlineplus.gov/howtolowercholesterolwithdiet.html
If you are considering senior care in River Oaks, TX, for an aging loved one, please call the caring staff at At Your Side Home Care. We will answer all of your senior care questions. Call today: (832) 271-1600.
Latest posts by Donna Wrabel, LMSW
(see all)