Live-In Home Care in Houston & Katy
At Your Side Home Care is a licensed home care agency with the state of Texas. Our owners Donna Wrabel, LMSW, and Rick Wrabel have personal involvement in every case our home care agency takes on. You will deal with one, or both, of them throughout the process from your initial contact to the implementation of services and beyond.
We have terrific caregivers who are hand picked by the owners. In addition to criminal background and reference checks, we spend many hours with these individuals before they are brought on to our staff. Caregivers are given assignments based on their background and experience as well as their "personality fit" with each client we work with. All of our caregivers pass the test our owners ask themselves, "Would we feel good about having this individual working with our family members?"
We Provide The Best Live-In Home Care in Houston, Katy, Memorial, and the surrounding areas.
Use the form below to get instant information on pricing and services.
At Your Side Home Care aspires to be the preeminent home care agency focusing on safety, lifestyle enhancement and positive outcomes to help seniors continue to age in the comfort of their own homes.
Our Office Information
Hours: 8:00 AM – 5:00 PM, Monday through Friday
Phone: (832) 271-1600
A wide range of daily homecare services & senior services
Bathing, Grooming & Hygiene
Qualified At Your Side caregivers provide respectful assistance with bathing, dressing, hair styling, toileting, and other general hygiene needs.
Meal Preparation
Individual preferences, dietary restrictions and the importance of nutrition are always considered.
Medication Reminders & Safety Supervision
Trained caregivers work with client-specific medication profiles and ensure that all medication is taken promptly and in accordance with the physician's orders. Caregivers also provide general supervision and ambulatory assistance to ensure client safety and well-being.
Transportation/Errands
At Your Side aides are happy to help your loved ones travel to medical appointments and assist with occasional shopping and other local errands.
Companionship
Freedom from loneliness is crucial to mental health, particularly for seniors. At Your Side caregivers are more than employees - they're friends who provide conversation, entertainment and daily emotional support.
Chore Services & Light Housekeeping
Basic every day household chores are performed by At Your Side caregivers upon request.
Family Respite
At Your Side makes it possible for family caregivers to take time off worry-free. We'll take care of everything so you can attend to your own needs, enjoy periodic breaks or a much-needed vacation.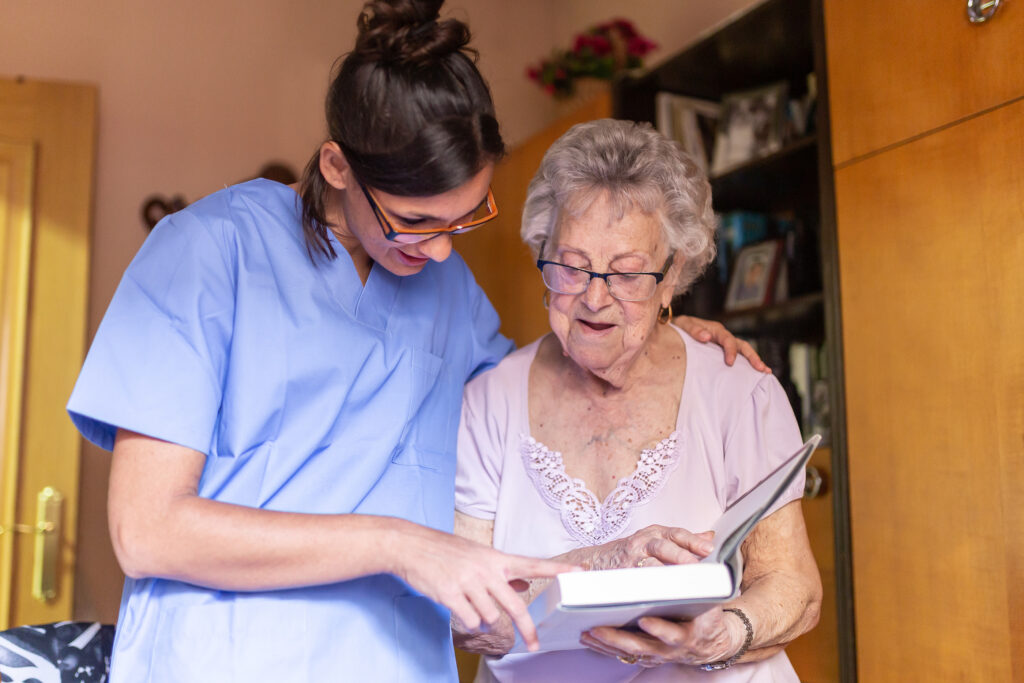 A live-in caregiver resides in the client's home and provides consistent assistance with daily functions. They are trained to take on tasks like bathing, eating & toileting so that your loved one can have a more comfortable life.
A live-in caretaker will reside at your loved one's house for 24-hours every day of the week and be there when they need help performing their basic Activities of Daily Living or if they show any signs of distress.
This is especially helpful because a live-in caregiver and the senior have a more personal bond. The caregiver knows the daily routine and is a consistent presence in the home.
What is Live-In Home Care?
Our Live-In Home Care services support the many details of everyday living:
Personal Care – Our caregivers assist with all personal care such as grooming, bathing, eating, dressing, and toileting.

Companion Care – As regular tasks become more difficult for your aging loved one, our caregivers can assist with cooking, cleaning, laundry, shopping, & more.
The Benefits of Live-In Home Care
Seniors that opt for live-in caregivers benefit from the presence of someone with them day and night. This decision is perfect for those who want to remain in their own homes, as they enjoy having a caregiver around all day long. Live-ins get along well because there are no odd schedules or work hours - it's just constant companionship!
Lower Rate:

 Typically, live-in home care is less expensive than hourly home care.

Easy Transitioning:

 When a senior is transitioning from hospital to home, a live-in caregiver makes the experience easier and less stressful by being available in the home 24/7.

Communication:

 The senior's family enjoys talking to one caregiver when they call for updates about their loved one's health.

Reliability:

 Live-in caregiver situations involve greater bonding between the care providers and their clients; they have in the past shown less turnover in caregivers than in live-out arrangements.
Live-In Home Care vs Hourly Home Care
When it comes to choosing in-home care for an elderly person, there are many options.
Live-in and 24-hour caregivers may seem like the same terminology, but they vary in how much time is spent with the senior, depending on their care needs.
Understanding these differences will help determine what type of live-in or hourly home care would be best suited for each individual's circumstances.
To ensure the client is always taken care of, two or more caregivers take turns on shifts to be awake and available day and night.

A trusted and alert caregiver is always awake to care for your loved one. By rotating caregivers, they are able to stay alert and ready when new situations arise with a senior who wanders at night, needs toileting assistance at night, or may become confused and just need some company and reassurance.
Live-In Home Care 
Live-in caregivers work around the clock to take care of their clients. The 8-hour break and sleeping bed is provided for them so they can rest when not working.

With two scheduled caregivers, your senior loved one will find a deeper sense of comfort. The heightened familiarity with the elderly's favorite routines and moods helps to better manage dementia diagnoses as well.

Live-In Home Care may not be the best choice for the senior who needs assistance at night with toileting, wandering, or confusion. The caregiver must be able to sleep, take breaks, and rest.
Does Medicare Pay for Live-In Home Care?
If your family member needs only assistance with homemaker or personal services, or companion care, Medicare will not cover the cost.
Medicare doesn't pay for:
24-hour-a-day care at home

Meals delivered to your home

Homemaker services (like shopping, cleaning, and laundry), when this is the only care you need

Custodial or personal care (like bathing, dressing, or using the bathroom), when this is the only care you need
How Much Does Live-In Home Care Cost?
Live-In Care is not specifically addressed and is often less expensive than hourly home care. 
According to the 2020 Genworth Cost of Care Study, the average national median cost for companion care (classified as homemaker services) was $54,912 ANNUALLY for a home health aide and $53,768 for a homemaker. The hourly rate for a home health aide ranged from $17.00 in Louisiana to $33.00 in Minnesota. The median cost for an hourly caregiver is $24.00 per hour.
Genworth calculates average median rates based on 44 hours per week. If your loved one only requires the help of a companion for a few hours per day or week, your costs may be significantly lower than these estimates. 
For a clearer picture of your potential costs, determine your loved one's needs and contact At Your Side Home Care to inquire about companion care providers and average costs in your area.
Live-In Home Care for Seniors
At Your Side Home Care makes it easy to get started with home care.
When you contact our office, we will schedule a free consultation with you and your loved one. 
Based on this free consultation, we will develop a custom senior companion plan.
This plan will be modified according to your loved one's unique care needs and preferences.
Once we've developed your loved one's plan, we will match them with a companion caregiver. 
Our Houston Home Care Service Area