Ongoing Treatment After a Heart Attack: How Home Care in River Oaks TX Can Help
Ongoing Treatment After a Heart Attack: How Home Care in River Oaks TX Can Help
By Stephanie Trelogan, Caring.com senior editor
Treatment after a heart attack: medications, exercise, and giving up smoking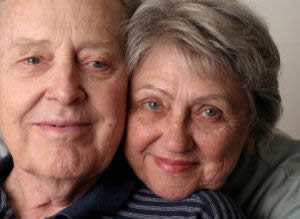 Treatment after a heart attack doesn't suddenly end when someone is released from the hospital. But ongoing treatment is very different from acute care. Instead of focusing on immediate survival, long-term treatment is geared toward improving quality of life and preventing future heart attacks. Home care services can provide a companion if needed to help with some of the key elements of a heart-healthy lifestyle — here are some ways to help implement them:
Medications after a heart attack. Long-term treatment after a heart attack usually requires medications. You can help the person in your care by making sure he takes these as directed. The doctor will prescribe different drugs for different purposes, but these are the general categories:
Medications that reduce the heart's workload and oxygen needs
Medications to control heart rhythm
Medications for controlling cholesterol
Medications for controlling blood pressure
Blood thinners and anticoagulants
An annual flu shot. Home care companions can encourage the patient to get a yearly flu shot, which may help protect him from having a stroke or heart attack, especially if he's under the age of 75. September through November is the best time to get a flu shot, although older adults may still benefit through the month of January. Heart patients should be sure to check with their doctors before getting vaccinated.
Stop smoking. People who keep smoking after a heart attack are one-and-a-half times more likely than nonsmokers to have another heart attack. For people who stop smoking, the risk decreases gradually over three years until it's the same as the risk for nonsmokers. It's also important to avoid secondhand smoke, so if there's someone else in the household who smokes, that person needs to quit, too.
read more here
At Your Side Home Care can help your loved one with many different levels of home care service. Call us today for more information, 832-271-1600.
For most of us, the word "home" evokes warm feelings of comfort, security and well-being. For older adults, home also means holding tight to cherished memories and maintaining self-esteem and independence. When illness, injury or age make life a little more challenging, remaining at home in a comfortable, familiar environment encourages recovery and enhances the quality of life. Home can be defined as a private residence, an independent or assisted living facility or even a short term stay in the hospital, we recognize the additional benefits provided by a personal, professional assistant.

Our Certified Nurse Aides, 24-Hour Live-in Assistants and Home Health Aides are available 24 hours a day, 365 days a year. We also provide the security and confidence of 24-hour Telephone Assistance, so fast, reliable help is always available when it's needed. To learn more about our homecare services see our homecare services page.

Different people need different levels of homecare. To meet the requirements of our clients, At Your Side Homecare maintains consistent staffing levels of caring professionals. Homecare service is available for as little as a few hours a week, or as many as 24 hours a day, seven days a week
Latest posts by Donna Wrabel, LMSW (see all)