Is Your Senior Loved One Coping With Seasonal Allergies? Elder Care in Houston TX Can Help
Elder Care Houston TX: Coping With Seasonal Allergies
Allergy medication can be harmful for seniors – how to stay safe.
Summer is just around the corner and with it comes warmer weather, more outdoor activities and more allergens in the form of pollens and molds. If you are one of an estimated 36 million Americans who suffer from seasonal allergic rhinitis – more popularly known as hay fever – summer may be a time of year you dread. This year's allergies season promises to be even worse in some parts of the country because of the higher than usual level of rainfall this past winter and spring. Unfortunately there is no way to control the weather, but there are various things that allergy sufferers can do to help lessen the symptoms of allergies that include itchy, watery eyes, runny nose and non-stop sneezing. Current medications used to treat these symptoms usually contain antihistamines that can cause drowsiness and dizziness that can be especially dangerous for seniors. They may also be taking other medications that can cause very dangerous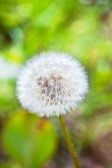 interactions or reactions. Elder care caregivers can help seniors avoid these dangers by helping with a list of medications they are currently taking and speaking with the pharmacist or doctor.  They can also help with medication reminders and organization.
Research is being done for treatments for allergies that will help to prevent the allergic reaction in the first place rather than focusing on treating the symptoms. Allergy specialists expect that this is the future of allergy treatment. Unfortunately these new treatments will not be available for several years. In the meantime there are steps that can be taken to help lessen your exposure to allergens and be more comfortable this allergy season. The following tips are offered by the American Academy of Allergy, Asthma and Immunology:
1. Avoid allergens and molds as much as possible. Instead of walking outside in the park or on hiking trails, try walking in the local shopping mall. Most malls have walking clubs with mall businesses offering discounts. It will be much cooler too!
2. When you have to go outside try to avoid grassy areas (especially those areas with fresh mown grass) or areas with lots of foliage.
3. Keep windows closed at night to prevent pollens or molds from drifting into your home.
read more here
Contact At Your Side Home Care for all of your elder care needs. We are a home care agency providing quality and affordable care to our seniors, veterans and disabled in the Houston area. Call 832-271-1600.
For most of us, the word "home" evokes warm feelings of comfort, security and well-being. For older adults, home also means holding tight to cherished memories and maintaining self-esteem and independence. When illness, injury or age make life a little more challenging, remaining at home in a comfortable, familiar environment encourages recovery and enhances the quality of life. Home can be defined as a private residence, an independent or assisted living facility or even a short term stay in the hospital, we recognize the additional benefits provided by a personal, professional assistant.

Our Certified Nurse Aides, 24-Hour Live-in Assistants and Home Health Aides are available 24 hours a day, 365 days a year. We also provide the security and confidence of 24-hour Telephone Assistance, so fast, reliable help is always available when it's needed. To learn more about our homecare services see our homecare services page.

Different people need different levels of homecare. To meet the requirements of our clients, At Your Side Homecare maintains consistent staffing levels of caring professionals. Homecare service is available for as little as a few hours a week, or as many as 24 hours a day, seven days a week
Latest posts by Donna Wrabel, LMSW (see all)