How Do You Work With a Sibling Who Doesn't Want to Help Your Parents?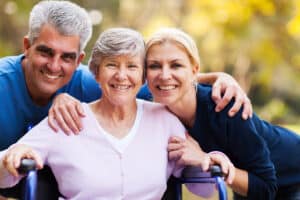 Your parents need help with daily activities. Most of your siblings make plans to chip in and come up with a care schedule that is fair to everyone. You have one sibling who refuses to help. This situation occurs regularly and can lead to resentment. How do you handle it?
Find Out Why
Why does your sibling not want to help? If there is a reason based on fear or past experience, you might be able to work through it. Your parents have been overly critical of that sibling, and he/she simply can't take the verbal abuse while trying to help. It could be that your sibling doesn't feel skilled enough to offer care.
If there is a clear reason, you may be able to work through it. For example, if your parents are verbally abusive, you could limit your siblings help to things that won't lead to direct interactions. You could have your sibling schedule appointments, do the grocery shopping and get it to you to bring to their home, or take over paying the bills.
Scheduling Conflicts May Be Hard to Overcome
If the slots that are open conflict with your sibling's job, family life, or other responsibilities, it's hard to agree to help. Some people do have work schedules that don't fall into the 9 to 5 area. If your sibling is running into this situation, see if there is any way to adjust the schedule to accommodate those responsibilities.
When you're creating a weekly care schedule, make sure you've looked at everyone's available hours and scheduled accordingly. If you have a sibling who says weekends are no good, don't assign a weekend shift just because others have said the same thing. Look for alternatives to fill those days when people are not available. Professional caregivers are one of the best options for that type of gap.
Realize Nothing May Change
Sometimes, no matter what you try or do, you won't get that sibling to work with you. You have to move on and come up with other plans. To ensure you and your other siblings do not burnout, arrange to have help from professional caregivers.
You don't have to arrange home care services every day, but one day a week, you and your family can have caregivers take over while you focus on your own errands, social needs, and responsibilities. Caregivers come as often as you request. Call an agency to discuss scheduling.
If you are considering caregivers in River Oaks, TX, for an aging loved one, please call the caring staff at At Your Side Home Care. We will answer all of your senior care questions. Call today: (832) 271-1600.
Latest posts by Donna Wrabel, LMSW
(see all)