Looking for Home Care Near You in West Houston, TX?
Use the form below to get instant information on pricing and services.
At Your Side Home Care aspires to be the preeminent home care agency focusing on safety, lifestyle enhancement and positive outcomes to help seniors continue to age in the comfort of their own homes.
Our Office Information
Hours: 8:00 AM – 5:00 PM, Monday through Friday
Phone: (832) 271-1600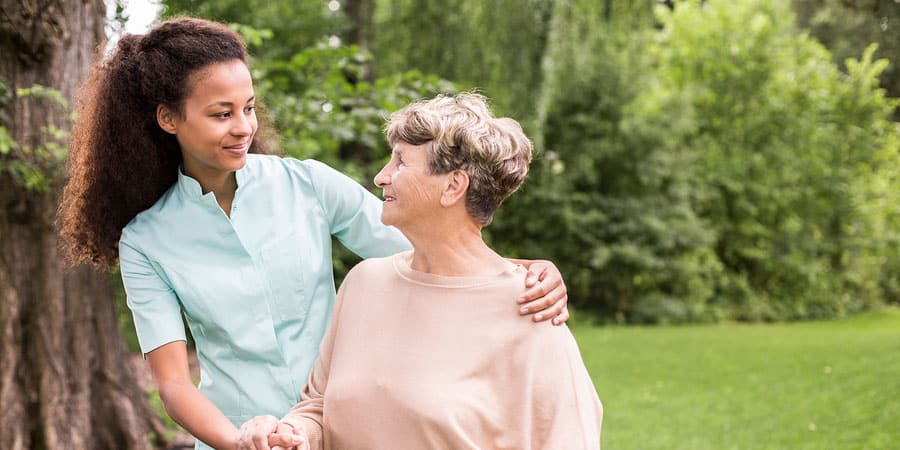 Home Care Services in West Houston, TX
Bathing, Grooming & Hygiene
Qualified At Your Side caregivers provide respectful assistance with bathing, dressing, hair styling, toileting, and other general hygiene needs.
Meal Preparation
Individual preferences, dietary restrictions and the importance of nutrition are always considered.
Medication Reminders & Safety Supervision
Trained caregivers work with client-specific medication profiles and ensure that all medication is taken promptly and in accordance with the physician's orders. Caregivers also provide general supervision and ambulatory assistance to ensure client safety and well-being.
Transportation/Errands
At Your Side aides are happy to help your loved ones travel to medical appointments and assist with occasional shopping and other local errands.
Companionship
Freedom from loneliness is crucial to mental health, particularly for seniors. At Your Side caregivers are more than employees - they're friends who provide conversation, entertainment and daily emotional support.
Chore Services & Light Housekeeping
Basic every day household chores are performed by At Your Side caregivers upon request.
Family Respite
At Your Side makes it possible for family caregivers to take time off worry-free. We'll take care of everything so you can attend to your own needs, enjoy periodic breaks or a much-needed vacation.
Trusted Home Care in West Houston, TX
At Your Side Home Care is a licensed home care agency in West Houston, TX
Our owners Donna Wrabel, LMSW, and Rick Wrabel have personal involvement in every case our home care agency takes on. You will deal with one, or both, of them throughout the process from your initial contact to the implementation of services and beyond.
We have terrific caregivers who are handpicked by the owners. In addition to criminal background and reference checks, we spend many hours with these individuals before they are brought on to our staff. Caregivers are given assignments based on their background and experience as well as their "personality fit" with each client we work with. All of our caregivers pass the test our owners ask themselves, "Would we feel good about having this individual working with our family members?"