Senior Care Houston TX: May is Older Americans Month
Senior Care Houston TX: Celebrate Older Americans Month by Staying Active!
May is Older Americans Month, a terrific time to clearly show our thankfulness for the older adults in our neighborhoods and a great time to get the elder receiving senior care at home to get out and get active!
Since 1963, areas nationwide have joined together to celebrate Older Americans Month—a proud tradition that shows our nation's commitment to acknowledging the influences and accomplishments of older Americans.
The theme for Older Americans Month 2012, "Never Too Old to Play…" motivates older Americans to stay involved, active and involved in their own lives and in their neighborhoods.
Here are some ideas to make Older American's Month fun and enjoyable: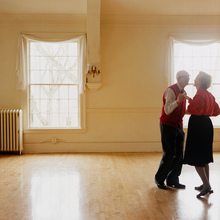 Physical Activity
Here are some physical activity ideas:
Wii bowling tournament. Wii bowling is a well-liked activity among older adults, and a smart way to connect elders and young people in an intergenerational lesson of energizing activity that supports fitness and fosters intergenerational connections.
 Miniature golf. Miniature golf is a superb method of light exercise and a good time for people of all ages. For your Day of Play give some thought to an outing to a local miniature golf course. Call beforehand to determine if there is a group rate or senior discount. To make this an intergenerational event even more enjoyable, ask the older adults to bring along a friend from another generation such as a child or grandchild.
Choreographed fitness. There are quite a few possibilities for fun group exercise activities for older adults. For your Day of Play you may want to organize training in one or more of these exercises in movement:
Tai chi is a group activity in which participants move slowly and gently in unison. Tai chi improves balance and strength.
Water aerobics is exactly what it sounds like. The gentle resistance of the water in a pool intensifies this low-impact aerobic workout. And exercising in a pool reduces the risk of injuries from falls.
Yoga uses stretching and breathing to relax the mind and body, and it's very good for circulation.
Dancing improves balance and coordination. Plus, it's a great creative outlet and way to meet new people.
Even if your senior loved one is receiving senior care at home, You are 'Never Too Old To Play!' Take care of the seniors in your life and celebrate National Older American's Month.
For information about how At Your Side Home Care can help your family with senior care in the home, call our caregivers at 832-271-1600.
For most of us, the word "home" evokes warm feelings of comfort, security and well-being. For older adults, home also means holding tight to cherished memories and maintaining self-esteem and independence. When illness, injury or age make life a little more challenging, remaining at home in a comfortable, familiar environment encourages recovery and enhances the quality of life. Home can be defined as a private residence, an independent or assisted living facility or even a short term stay in the hospital, we recognize the additional benefits provided by a personal, professional assistant.

Our Certified Nurse Aides, 24-Hour Live-in Assistants and Home Health Aides are available 24 hours a day, 365 days a year. We also provide the security and confidence of 24-hour Telephone Assistance, so fast, reliable help is always available when it's needed. To learn more about our homecare services see our homecare services page.

Different people need different levels of homecare. To meet the requirements of our clients, At Your Side Homecare maintains consistent staffing levels of caring professionals. Homecare service is available for as little as a few hours a week, or as many as 24 hours a day, seven days a week
Latest posts by Donna Wrabel, LMSW (see all)